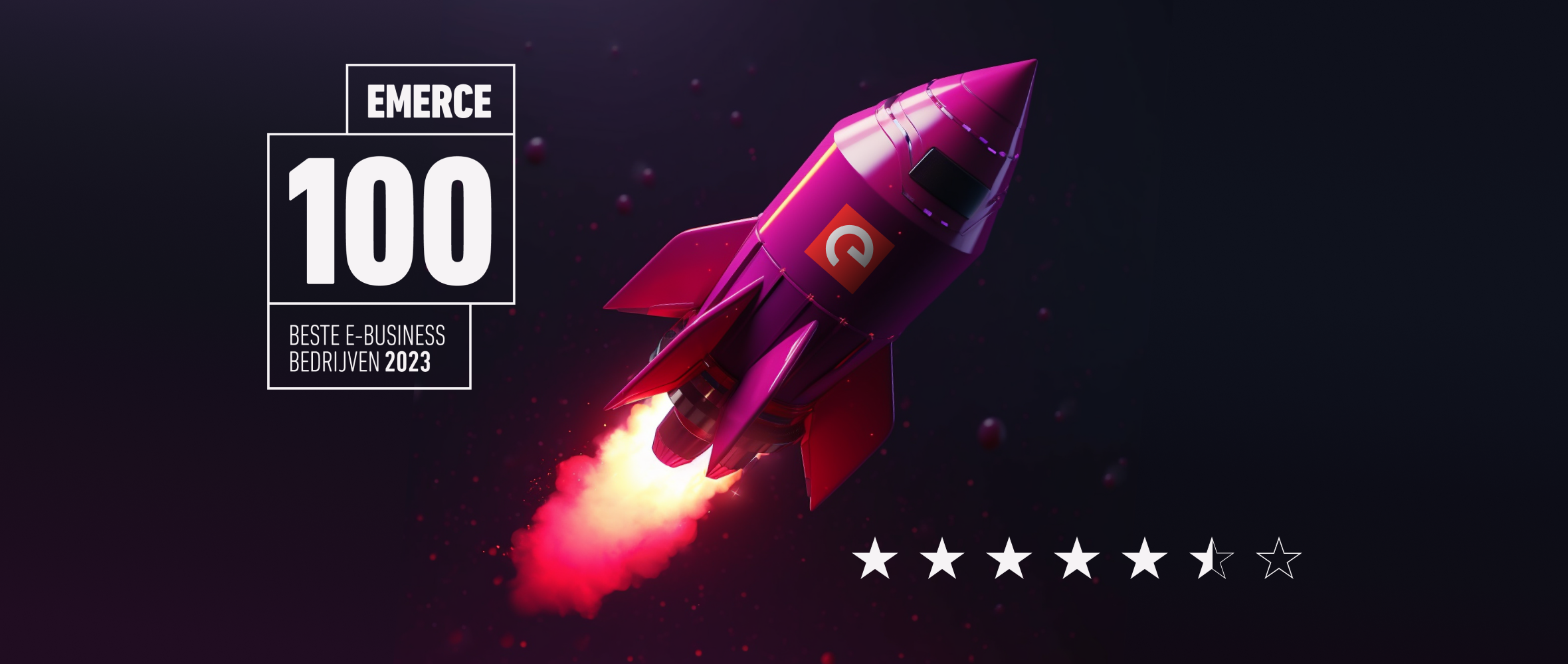 Snakeware
once
again
one
of
the
best
e-business
agencies!
Snakeware has once again been included in the Emerce 100 rankings, and this time with an extra star! We are incredibly proud and grateful for this valuable recognition in the industry, which acknowledges Snakeware as one of the top digital agencies in the Netherlands. "Fantastic news that our work is receiving even more appreciation this year, and our goal to establish a strong position in the market is being recognized. This is a tremendous accolade for our clients and our ambitious and entrepreneurial employees, who give their best every day. Through long-term and sustainable partnerships, we work together, focusing on Explore Growth Together," said Ate van der Meer, Chief of Snakeware.
Snakeware passionately works on high-quality digital solutions that optimize our clients' business operations and stimulate sustainable growth. We would like to thank our clients, industry peers, and fans for their appreciation and trust in our work. Without their trust and support, we would not be able to deliver the performance we do every day.
At Snakeware, we take pride in our reputation as a sustainable digital agency and our continuous focus on e-business and digital transformation. If you are also looking to collaborate and seeking an inspiring partnership for digital transformation, please feel free to contact us. We are ready to work together to achieve great projects and successful milestones! Let's Explore Growth Together.